At Cyber Accord, we leverage risk and security management to help your organization prepare for the GDPR data privacy regulations. Our compliance solution takes away the guesswork and makes it easy to meet all GDPR requirements.
The General Data Protection Regulations (GDPR) is a European Union (EU) legislation that provides the guidelines and regulations on how organizations can do with the data they collect from users. This regulation is aimed to protect online users against breaches and privacy violations by giving them absolute control over their data. It provides a standard directive on data collection and usage.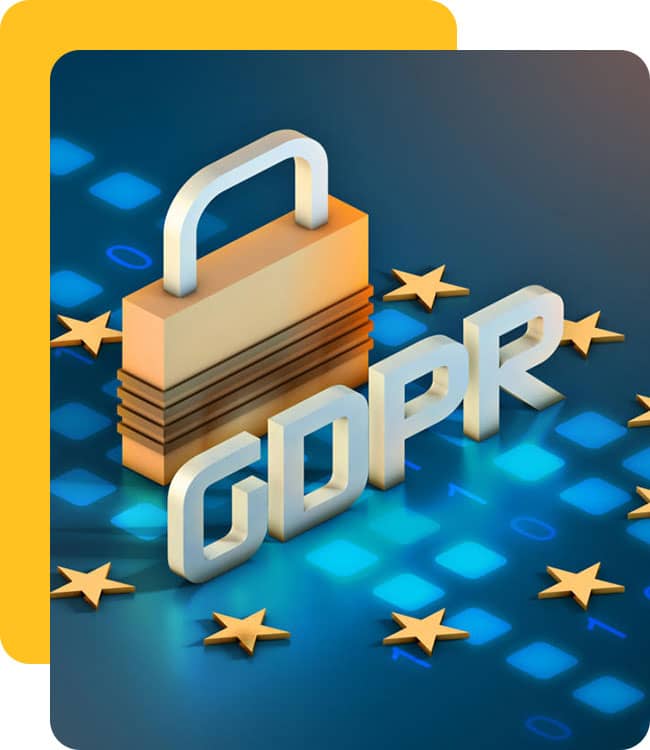 Why Should Your Organization be GDPR Compliant?
GDPR compliance is essential for organizations that process user data. Some of the benefits of being GDPR compliant include:
Enhances your cybersecurity
It helps avoid hefty non-compliance fines
Boosts business reputation and customer loyalty
How Cyber Accords Helps Achieve GDPR Compliance
At Cyber Accord, we'll help get your organization through the compliance process thoroughly and efficiently. We evaluate your organization's security controls, procedures, and policies to regulate personal data handling and prevent breaches. We assess your business practices to identify any gaps with GDPR compliance. We also provide advisory so your organization can prepare for a full GDPR audit.